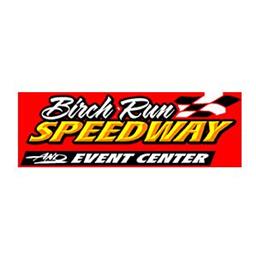 10/2/2022
Birch Run Speedway
---
King Me! Ricxhardson and Persails Garner Crowns and Wins; Pepitone and Long Jr also Winners!
Sunshine and mild temperatures greeted all that entered Birch Run Speedway and Event Center for round number five of the Monster X Metals and Gold Eve Of Destruction series. The last points event for the destruction drivers got kicked off with the Pull Race. Anthony Richardson was looking to add more wins to his collection for the 2022 season starting with this event, but that was nixed when he got caught up with another group of cars in turn three. That allowed Justin Pepitone to shoot by on the outside and go on to claim the win. Richardson settled for second ahead of Greg Long Jr, Jason Grissom and John Hitsman. With a second place finish, Richardson garnered the crown for the Pull Races.
Richardson's fortunes turned around in the Push Race. The driver of the #422 truck expertly moved from his eighth starting spot, navigated the traffic and never lost contact with his push vehicle to take the win and seal the championship for the Push Races. Shane Fogerty came home second ahead of Gerry Persails, Jason Grissom and Greg Long Jr.
The Back to School race had a season high entry list of 47 drivers! When the dust settled, it was Greg Long Jr coming from 40th starting spot to pick up a huge win! He was chased across the line by Terry Lorenz, Anthony Richardson, Zack Lopez and Gerry Persails. With his third place finish, Richardson claimed the points title.
After an autograph session allowed fans the chance to interact with their favorite drivers, it was time for the Flagpole Races. Chris Persails would grab the checkers in race number one after a spirited battle with Todd Nelson. Paul Rigda III, Tim Shann and Michael Gauthier completed the top five. In race two, Richardson picked up the win ahead of Brent Voris, Tyler Hopkins, Terry Lorenz and Bobby Prather. Persails maintained his points advantage to claim the Flagpole Championship.
After giving away $1,600 to a lucky fan who had the winning 50/50 ticket as well as some lucky winners who got to enter the United Financial Credit Union for a chance to grab some cash and giving tickets away to this Friday's Todd Michael Band concert, Todd Nelson showcased his ability to destroy a motor home! Then it was on to the Mile of Mayhem! 47 drivers signed up to tackle the course that uses nearly every part of both racing surfaces at Birch Run Speedway! Anthony Richardson grabbed the lead five laps in but had a close call when he got hit in the intersection, did a 360 and kept on with the lead. Richardson also tangled with the tractor tire in turn four of the 4/10 mile but would go on to put his #422 in victory lane and do a smoke show for the ages with second place finishing Rigda III. Aaron Abeare finished third ahead of Greg Long Jr and Tim Shann. Richardson's win, along with Rigda's second place finish, secured another points title.
The School Bus Figure 8 saw Eric Gilbert grab the lead and hold it until a flat tire derailed his lead. Darby Christensen inherited the lead and would claim the victory. The Trailer Figure 8's saw Anthony Richardson once again claim victory by holding off Tim Shann, John Hitsman, Eric Gilbert and William Grubbs Jr. The win secured Richardson the Trailer Figure 8 title.
For those that weren't in attendance, it was announced that their will be one more Monster X Metals and Gold Eve of Destruction on October 29th! The non points Monster Smash Destruction will be an all Halloween themed event with prizes for best adult and children's costumes as well as a trailer decorating contest for the drivers!
This Friday will see the Todd Michael Band hit the United Financial Credit Union Stage. On October 15th, in conjunction with the Back To The Bricks committee, Birch Run Speedway and Event Center will be hosting the Gas Alley Car Show and Burnout Contest. Thursday October 20th will feature the Witches and Warlocks Walk with music, food trucks, drink specials, vendors and Boo-zy Bingo with proceeds going to the Hurley Children's Hospital and the Down Right Awesome Modifed Event. From 1 to 4 p.m. on October 22nd, the Birch Run/Bridgeport Chamber of Commerce and Birch Run Speedway will be hosting the Trucks,Trunks and Treats event. There will be concessions available to go along with the first 300 costumes that enter getting doughnuts.
The Season Champions will be crowned on November 19th when the Birch Run Speedway and Event Center hosts the 2022 Championship Banquet! The night will feature appetizers, catered dinner, light dessert and a cash bar. The regular season Champions in all classes and in Destruction Series points will be recognized along with the top three finishers in the JEGS/CRA All-Stars Tour and Birch Run Speedway Triple Crown Series.
Visit www.birchrunevents.com for ticket information for any upcoming events at the Birch Run Speedway and Event Center and stay tuned to www.birchrunracing.com as well as the Facebook page for updates regarding the 2023 season!
---
Article Credit: Chuck Darling
Submitted By: Charles Darling
Article Media
Back to News