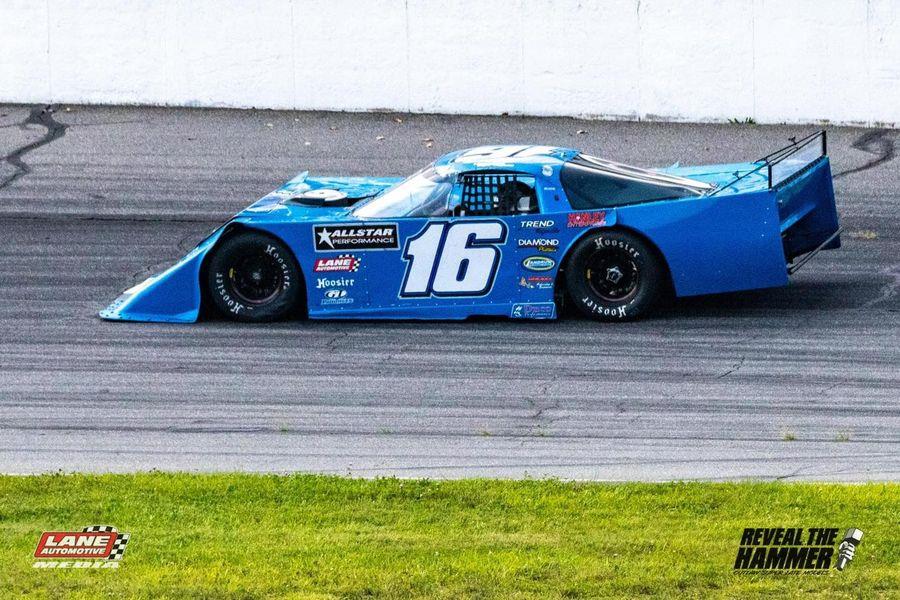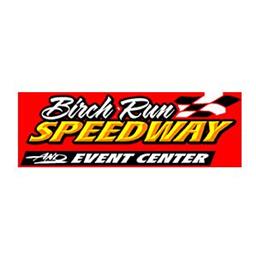 1/18/2022
Birch Run Speedway
---
Berry To Chase Wins and Big Money in 2022
When it comes to having a varied and successful run in Michigan racing, Trevor Berry's name should be one that is mentioned more often. The Clio, Michigan native started out like most youngsters by jumping into a quarter midget and success came fairly soon. In 2005 he claimed the Region 4 USAC Quarter Midget Championship as well as being a 2005 K.O.I.L National Bandolero winner . Then in 2006 Berry made the transition to dirt where he claimed the title of 2006 Restricter Nationals Champion at US 24 Speedway in Micro Sprints.
Trevor and his family team, spearheaded by Michigan Motorsports Hall of Fame driver Dennis Berry, then decided to transition to open wheel pavement modifieds. In 2012 the pieces fell together for the team as not only did Trevor win the Top Speed Fabrication Modified Tour Championship, but he was also crowned the Spartan (now Corrigan Oil) Speedway Sprint Car Champion.
Over the next several seasons, Berry would show his prowess by jumping behind the wheel of a variety of cars and be fast in all of them. He has raced the high powered Super Modifieds, JEGS/CRA Late Models, Outlaw Super Late Models and Dirt Sprint Cars. At the end of the 2020 season, Berry partnered up with veteran racer Ken O'Connor to pilot his modified at Winchester that led to a full time ride in 2021.
The 2021 season brought a new DG Performance Modified to the stable and Berry showed speed right out of the gate. He picked up a feature win at Auto City Speedway, finished third at the Hotshoe 100 and broke the track record at Birch Run Speedway (15.888). But it was the Reveal the Hammer Race at Birch Run Speedway that set the stage for what will happen in 2022. Berry was driving the potent Bob Blount owned #16 Outlaw Super Late Model and was running second and challenging for the lead, when contact between him and Alex Hagon led to mechanical failure.
"Going into that night, I had the mindset of just enjoy this one race and take it for what it is, which was a great opportunity. After we tested, Bobby was really happy with where we were at speed wise. The race unfortunately didn't end the way we hoped. But after words Bobby asked if I'd be interested in driving for him in 2022. It's an amazing opportunity to drive for one of the best car owners and cars in the country in my opinion. Super thankful for the opportunity he's given me." Berry continued on "This will be my 20th season racing and my parents and Grandpa have always made sure that I was in the best equipment they could afford to try and help me get the opportunities I have had this past season. Without them none of this would've ever been possible. The O'Connors have also done so much for my father and I through the years. Without Ken and the Modified I don't believe the Outlaw car happens."
While a solid schedule hasn't been completely ironed out, all indications are that Trevor will be very busy in 2022 with both the Modified and the Outlaw Super. "From what Bobby and I have talked about so far, we are running the Reveal the Hammer Series and also hitting some of the big races like the Klash, Sizzler and the Plymouth races with the Outlaw. As far as the Modified, we plan on running all the big money races, a handful of the Midwest Modified Tour races and we plan on supporting what Birch Run has going on this season when our schedule allows it. We should be able to make all the big mod shows there and some local races" commented Berry.
The #16 Outlaw Super Late Model will carry sponsorship from AP Racing Engines, JR Hanley Racecars, Big Rigs and Jones Group while the #37 Modified will have O'Connor Trucking, Extreme Indoor Kart Racing (Thank you Ken Poulson for 10 years of support), DG Performance, Troy's Auto Glass, Liquid Bidding, Davis Racing Equipment and Andrea's Place Styling Salon. In a final thought, Trevor had this to say "2022 is setting up to be an amazing year with the best cars and people I could ever ask to be around! I can't thank each and every person enough for giving a guy from Clio, Michigan a chance!"
---
Article Credit: Chuck Darling
Submitted By: Charles Darling
Article Media
Back to News