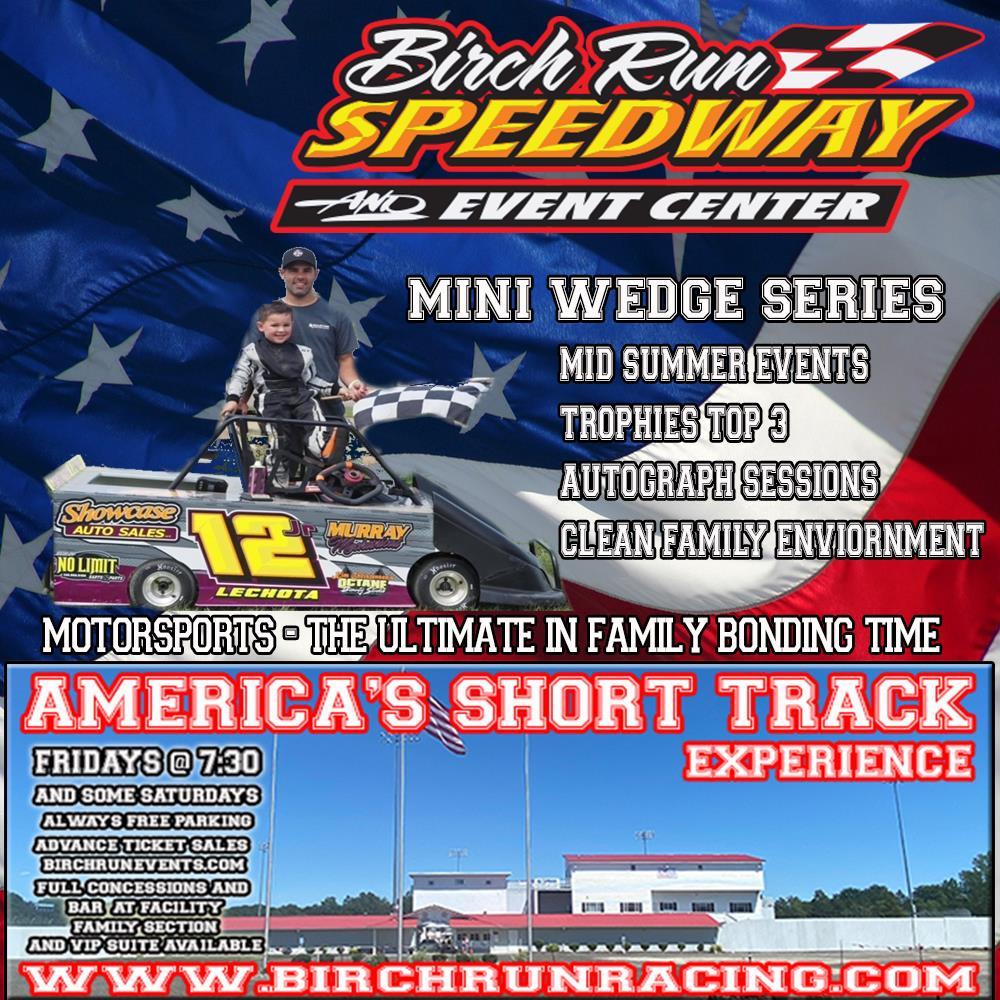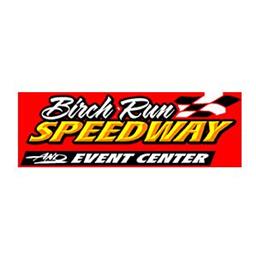 2/28/2022
Birch Run Speedway
---
2022 Mini Wedge Program Ready to Launch with Young Leadership Steering the Course!
Birch Run, Mi - Birch Run Speedway is very pleased to announce after a brief hiatus in the program in 2021, the speedway is relaunching its mini wedge program with new direction in 2022!
We are happy to announce that our current Flag Man, Nate Rowe will be our new Mini Wedge Series Director. Nate will head up the program with some assistance with operations on race night with some part time staff and parent volunteers.
Nates' background in racing began in youth racing as well. He began his racing career at Waterford, one of Southern Michigan's Quarter Midget tracks. After that he began racing Front Wheel Drives at Auto City Speedway. He has fond memories of Hall of Fame Driver Jay Woolworth taking the time out to encourage him and interactions with Jay early on left him wanting to continue on in Motorsports. He knew it's what he wanted to do from that moment on. Fast forward to 2022 and Nate is now working in Motorsports as our Flagman and now our New Director of our Mini Wedge program.
We're very pleased to have this program get new direction and be taking off like it is. We have several shows during the Mid-Summer months to ease the burden on parents in finding a way to do events that are not in conflict with a school schedule. We have several dates beginning on 6/3, followed by 6/24, 7/15, and then 8/19.
If you're unfamiliar with Mini wedge racing, they are solid suspension cars very similar to a go-kart chassis with engines based from the harbor freight predator motor platform. They are geared very low, so the speeds remain slow for a new driver to learn the basics from.
If you'd like to learn more, last year's rules are still posted on the sites page with not much change for the upcoming season. We have several established Mini Wedge Families in the local community, if you'd like to contact them, send Jeff a message jeffparish@birchrunracing.com and we'll put you in touch with an area team that might help you get your start in youth racing! The very first racing event of the Birch Run Season is coming up April 30th, 2022. It's a Friday practice/Concert and Saturday Racing! The Cabin Fever 100 is our season opener! The JEG's All-Star Tour is on hand, along with the DTS Modified Series, American Trucks, Pure Stocks, Applebee's Pro Sport Compacts & Applebee's Compacts. A $1500 to Win Street Stock feature Sponsored by Showcase Auto Sales is on hand as well. Power wheels Feature at Intermission and the Motor City Core F8's to close out the night!
find your advance tickets at http://www.birchrunevents.com
find your racing drive train components as well as stock production car needs at http://www.drivetrainspecialists.com.
find your next used car from http://www.showcaseautosales.com
Article Media
Back to News