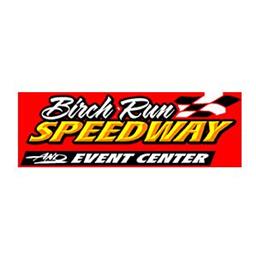 4/12/2022
Birch Run Speedway
---
Our 2022 Tire Policy
Birch Run Speedway 2022 Tire Policy
10945 Dixie Hwy
Birch Run, Mi 48415
(989)624-9778
Tire Management Process
12th April, 2022
To Racers, Team Owners
2022 Forecast
The picture for the 2022 racing season has been extremely bright and positive. Then along came the latest tire news. Birch Run Speedway has worked for more than a decade to provide consistent tire rules with area facilities and touring series where applicable to keep commonality in tires to lessen the cost for racers. What was our strength for a decade has now become a weakness. We as of today's press release have been beholden to the prices and supply chain challenges of one single manufacturer. Because of production, labor and supply chain challenges they are facing, and increased material cost - Hoosier Racing Tires are at an all time high. $160 for the latest current price. For 2022 we had done everything in our power to lessen the cost for our racers to get in the gate and compete, and for the track to still make its break even point per event, to provide a stable long term growth pattern for Mid Michigan racers. We trimmed out all fee's that we could while still keeping the basics in line with the rise due to inflation. We received two price increases in tires for the last 6 months. Race Tracks are not best suited as Tire dealers. We offer this as a convenience to racers, and we do not mark the tires up any more than it actually costs to handle and mount and dismount them - plus give the government their required portion of the proceeds. Because the increase is hammering the mid pack, and low buck teams the hardest, and making it staggering for any teams to travel, we are implementing the following policies
For our Modified Division are on the Hoosier F70. we will allow a 4 tire initial purchase to begin the season, with 2 new tires allowed each regular points night you race after that. You can buy the tires to take home and mount for the next show at the end of the show, but no matter how you purchase, we will be scanning the powdered tires, and you will be allowed 2 new tires - per points event you run after that initial beginning season purchase. (Our special event Friday Night Thunder Races will be allowing 4 new tires to compete for those events. They are elevated purse shows, with their own series point fund and stronger mid field and start pay. The Down Syndrome Race is also a 4 new tire purchase race.) We are purchasing a barcode scanner system to monitor this process and hiring two staff members to police it. The track is now upside down money wise on tires. We are just as unhappy as you are about the increase. It's costing us all to put on a show for the fans. We will use the same process we have used in the past season to check for soak, in the same manner as specified in our rule book in several different areas.
SPORTSMAN, STREET STOCK TEAMS
Our official track tire we are selling new for the classes is the F70. We will use the same policies and procedures spelled out above 4 tire initial purchase, 2 new tires after that point per regular points event. The 3 elevated purse street stock races that are part of our CRA Weekends are excluded and are a 4 new tire purchase event if you want. In addition to this policy we are also allowing the following choices. You can run any new or used 970 or D800 you have. You can run towel city retread if you want. You cannot run 4 new towel city retread, as stickers JUST for feature. If you show up and run, they will be stenciled and you will run them in hot lapping, qualifying, heat races if applicable and your feature. No fresh retreads for feature event. No fresh 970 or D800 for feature event they must be run all night long, just like the f70 guys. You can run any dot radial tire you want, as long as the treadface does not measure wider than 9" with 20 lbs of air in the tire. You can run any tire you want, as long as it is not wider than 9" on the treadface with 20lbs of air on the legal 8" wheel and DOES NOT DUROMETER LESS THAN 50 HARDNESS AT 200 degrees. We will check all manner of tires you run for soak at any time we choose, practice, qualifying, out of the trailer, off the tire rack or fresh of the race track. SOAK is not permitted on the property at Birch Run Speedway.
Why we chose this policy:
We realize that these are unusual rules for unusually expensive times in motorsports. We are putting the options back in the racer's hands for these support divisions and the choices back in between tire manufacturers. The track wants competition in the tire business, and that will best suit the consumer in the end. We won't have control over what you are spending, that will be up to you in the support classes - we feel the durometer, the width and the non-soak policy should keep the costs contained and the playing field within a normal box. The choices will be up to you. We will not special order any other tires for people other than the Hoosier F70.
In closing:
The speedway is on your side. Not against you. Not now, not ever. We want racing to be as affordable as competition can be to keep the options open for everyone who is trying to compete. Mod teams - We want to hear from you. We have good momentum with the shows we have designed for you - If you have additional suggestions for containing costs, or if you want to work on the team that is setting out to contain those costs, and implement the procedures, let us know. We are searching for solutions. We'll be testing a lot of options if you guys would like to. We will work with you. We need solutions to lower everyone's costs. Even though the price has went up - the two-tire deal for weekly racing is the best we can do to keep that cost actually lower than back when 4 were allowed weekly.
---
Submitted By: Jeff Parish
Article Media
Back to News