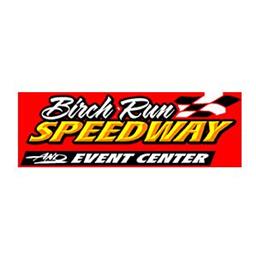 12/6/2021
Birch Run Speedway
---
Figure 8 To The "Core" at Birch Run in 2022
Ever since being built in 1994, the Figure 8 track at Birch Run Speedway has thrilled and entertained spectators and drivers alike. Select visits from the "Motor City Madmen" ARCA Figure 8's that competed at Flat Rock and Toledo Speedways were the original catalyst for the creation of the track. Since then, the racing surface has witnessed battles between the Street Stock, Factory Sled, Pure Stock and Enduro style classes. While the rules haven't been released, the popularity of these events are leading to bringing them back as the Motor City Core Figure 8 Division, which will be part of the three JEGS/CRA All Stars Tour dates (April 30th, July 2nd and September 10th) and the first Reveal the Hammer Outlaw Super Late Model race on May 6th.
Motor City Core of Davison, MI (810-625-8168 and Facebook.com/motorcitycore), owned and operated by Coty and Dallas Montrull, is a leading recycler of starters, calipers, transmissions and torque converters. "We focus on buying from auto shops, towing companies, scrap yards and the racing community and then sell them to rebuilders and refineries to resupply places like NAPA, AutoZone, O'Reilly's and more" said Coty.
The Montrull's have a deep connection to Birch Run Speedway as Coty's Grandfather Don, aka "Pops" was a long-time fixture at the speedway as a car owner and fan. "Dixie/Birch Run was "Pops" favorite track and at any race track he'd have his Dixie hat on." Montrull continued "Andrew Burton and I shared "Pops" as a grandpa and our dads (Vic Montrull Jr. and Burt Burton) both raced and competed in the Figure 8. The Figure 8 was one of "Pops" favorite races and he loved to watch Andrew win and hold the flag. When I heard that Birch Run wanted to bring back the Figure 8 class, I just wanted to be a part of it."
Director of Motorsports Operations, Jeff Parish, commented on the latest announcement. "We're extremely proud to continue the relationship with Coty and Dallas. When we made contact with them about the 2022 season, they immediately asked about being part of the Figure 8 Division coming back to Birch Run. Our division sponsorships pack a lot of value versus the expenditure, so we knew it'd be a win for everyone bringing back this immensely popular division with Motor City Core as the title sponsor."
While he isn't going to be a competitor in the division he is sponsoring, Coty will once again be piloting his #222 in the Pure Stock class. The Otisville driver completed an impressive rookie season in 2022 where he ended up third in the points chase. "I had always been around the track and sponsored a few drivers, but Josh DeLong gave me an opportunity to buy his old Pure Stock and I jumped on it. I had a great rookie year and plan to race Birch Run Speedway only all year long. I've got to thank my wife, Dallas, for all of her help and letting me have fun as well as Ken Stevens at Quality Muffler and More for helping rebuild the whole car, Tony Brabbs Racing Engines, Scott at Quietline Auto, Rigda Dumpsters, Steve at D&W Auto Parts and Burton Racing." Coty isn't the only racer in the family as his son Austin competes in ¼ Midgets and Mini Wedges and Austin's Grandfather is Modified driver Greg Fullarton, who finished second in Midwest Modified Tour points this season.
---
Article Credit: Chuck Darling
Submitted By: Charles Darling
Article Media
Back to News