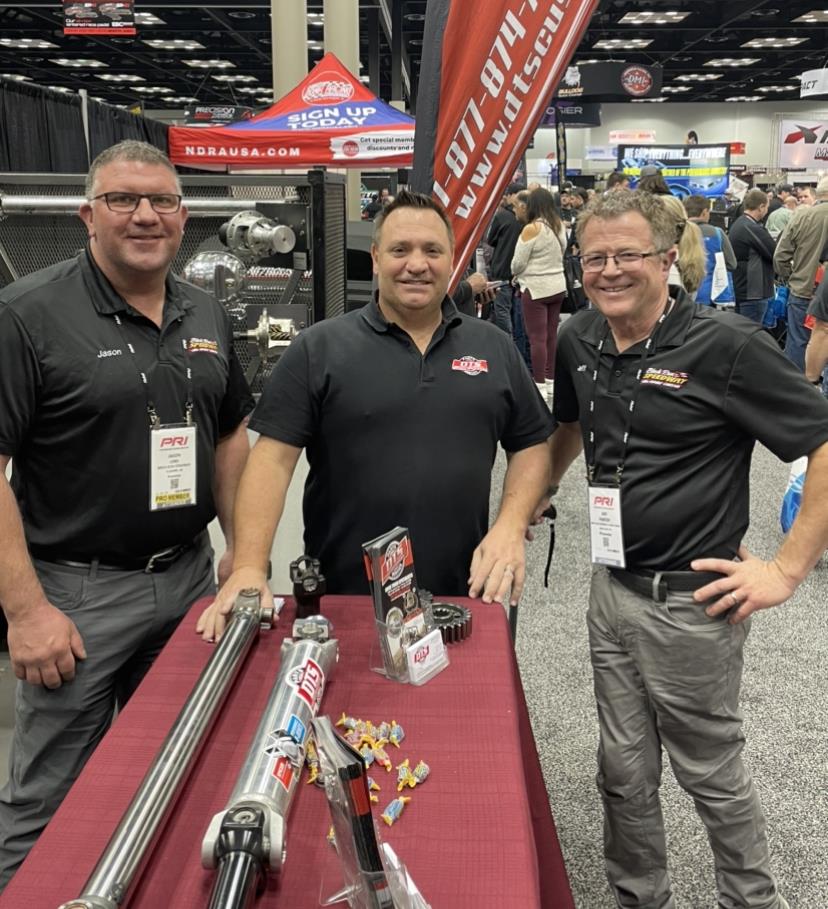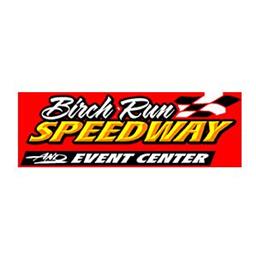 12/13/2021
Birch Run Speedway
---
Drive Train Specialists Modified Series Sponsorship Unveiled for 2022
Birch Run, MI - In the First week of December 2021, the Birch Run Speedway Team headed to Indianapolis Indiana. The Performance Racing Industry Trade Show was the destination. We had a series of meetings and training seminars to attend, but the highlight of the trip for the team was the meeting with Drive Train Specialists.
For almost 30 years DTS has been the place to go for hardcore drivetrain solutions. Founded and run by performance enthusiasts DTS is the kind of place they were looking for but could never find. A place with all the high-performance parts and all the hard-won knowledge required to make them work in hardcore applications.
Claude Plante the General Manager from DTS has long been a wealth of knowledge to the individual seeking the correct information for the street or racing application driveline components to complete their project. We met with Claude to discuss industry trends. Trends saw at all levels of racing, from Nascar level stuff to the entry-level racer. Claude has provided parts and advice to them all. We enjoyed a very informative meeting.
DTS has been a strong motorsports ally in Michigan for several decades. We are proud to announce that DTS has chosen Birch Run Speedway to partner with and market its products to the area racing and hi-performance enthusiasts. Coupled with Birch Run's powerful online presence through social media and streaming platforms, Claude knew Birch Run would be a good fit. The Birch Run Management Team had several suggestions on how we could display and inform customers about DTS. Jody Hoffmann, Marketing Specialist for Birch Run will have pamphlets on display at Birch Run Speedway and will begin a series of QR codes that will be posted in various areas to direct racing driveline customers directly to https://www.drivetrainspecialists.com/ website. DTS will be in a host of press releases throughout the year and will participate in the Champions Banquet handing out points checks to the Modified division. To be eligible for the point fund Mod drivers will run "track provided" DTS stickers on their cars.
General Manager Jason Lord had this to say "It was a pleasure to talk with Claude and learn more about the high-performance parts that are available for racers through DTS. DTS will be a fantastic addition to the quality partners we have in 2022!"
"Claude has an affinity for the new DTS Modified Division at Birch Run Speedway. He's raced Modifieds. He's a past feature winner here. When people need driveline advice, they are getting first-hand racing experience. We were excited when the opportunity came up to partner with them! It will be nothing but positives for any driver who has to call on DTS, whether they be from the Mod division or any other division that puts the stresses on driveline that racing can produce. My family personally has relied on Claude for close to 2 decades of parts and service. DTS components in the driveline help you finish races and get yourself in a position to win." remarked Birch Run Motorsports Director Jeff Parish. Claude Plante General Manager for DTS had the following remarks about the upcoming 2022 season. "We here at DTS are excited to be joining the Birch Run Speedway for the 2022 Season. We look forward to building our brand of Drive Train Components for every class of car that races at Birch Run. Jason and Jeff have been amazing to work with and the facility is one of the finest in the country." We couldn't be happier with an endorsement like that from Claude. His families legacy is in racing. We are proud to be teamed up with he and DTS for the future!
Article Media
Back to News