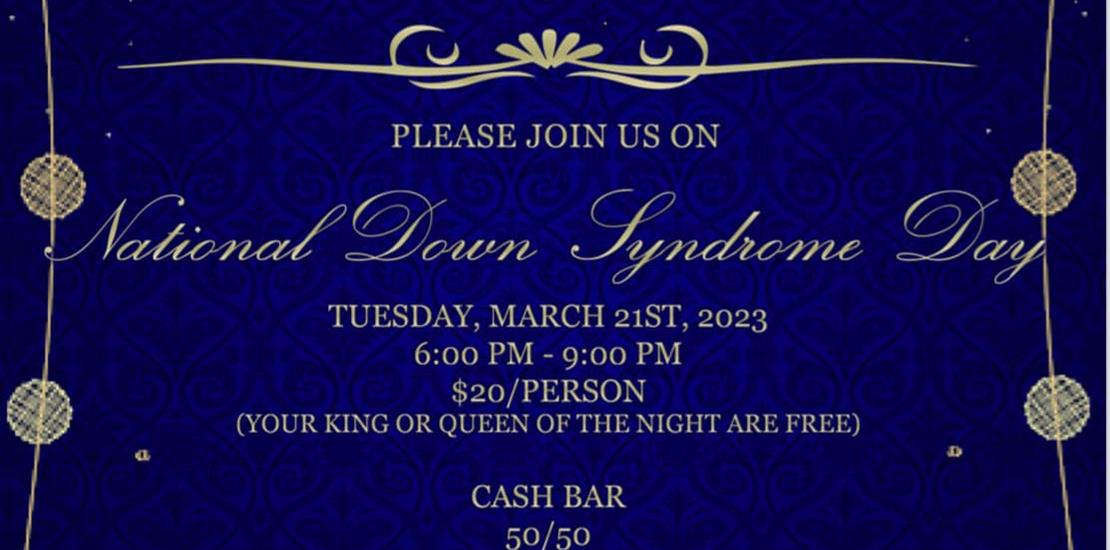 3/18/2023 -
Down Right Awesome Ball Come celebrate National Down Syndrome Day with us $20 tickets your King or Queen we are celebrating will get in Free! A fun ni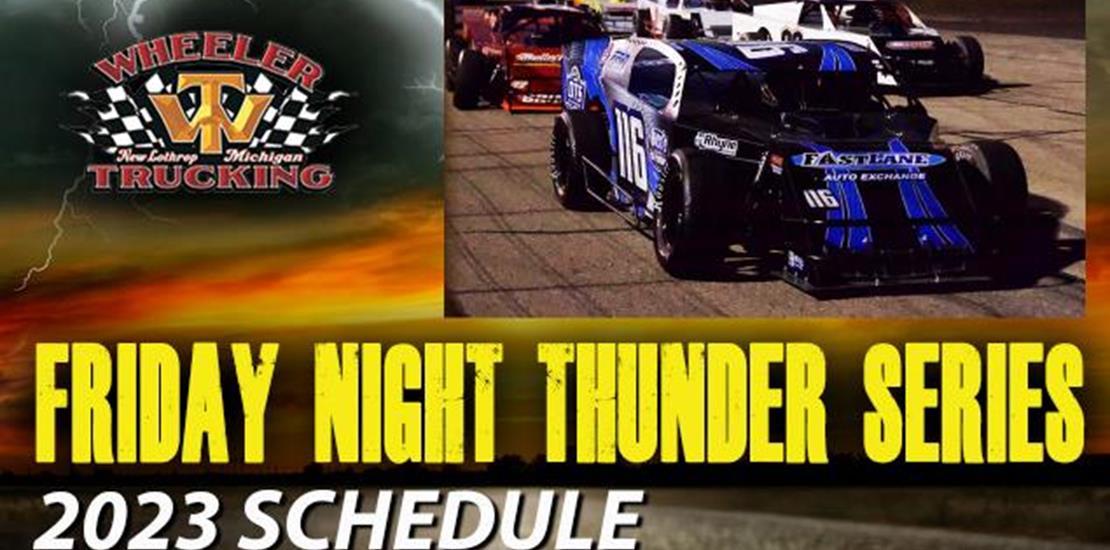 2/5/2023 -
Friday Night Thunder Series starting on 4/28!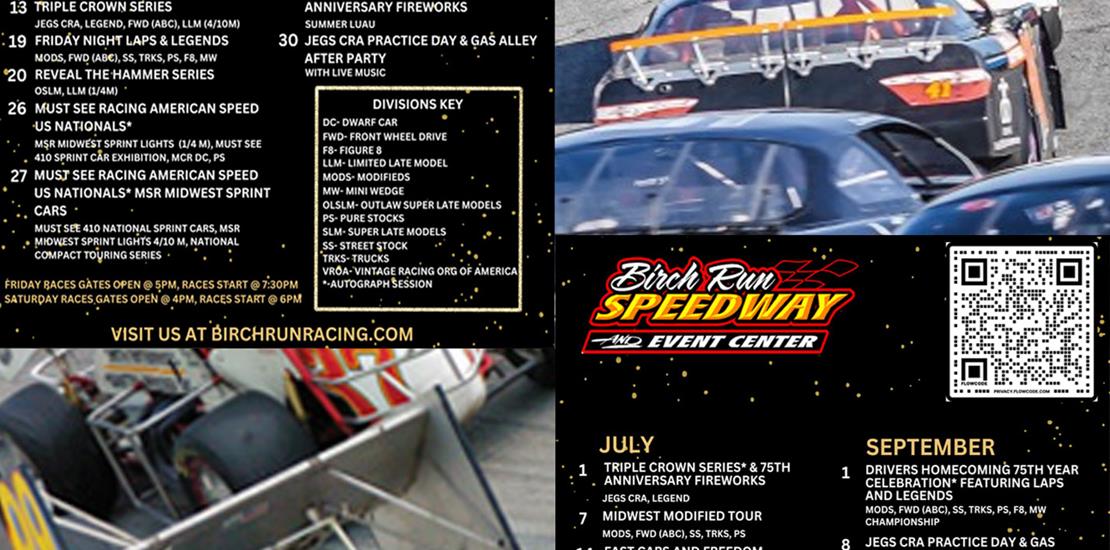 11/22/2022 -
2023 Schedule Released Best Year's Schedule to Date JEGS CRA Triple Crown, Must See Sprint American Speed US Nationals and So Much More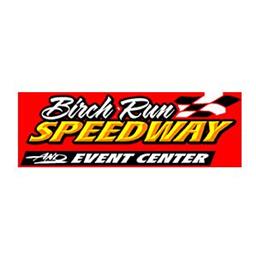 8/20/2021 - Birch Run Speedway
Birch Run, MI
Midwest Modified Tour and Local Stars!
Features Only for racing tire divisions this star filled night. Midwest Mods and Sportsman (outlaw ss) on the 4/10 mile, pure stocks, street stocks, american trucks and front wheel drives on the historic 1/3 mile!
Mount Morris Auto Repair Modifieds

20 entries

Sportsman

4 entries

Pure Stocks

9 entries

Street Stocks

2 entries

American Trucks

6 entries

Pro Sport Compacts

8 entries

JEG's CRA All-Star Tour