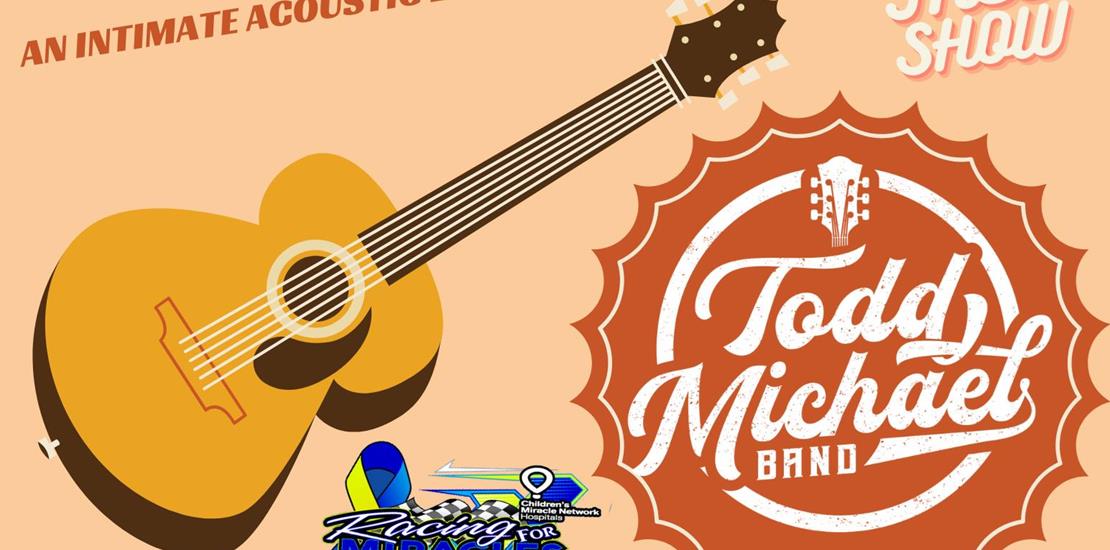 10/3/2022 -
Free Indoor Concert Donations Accepted to support Racing For Miracles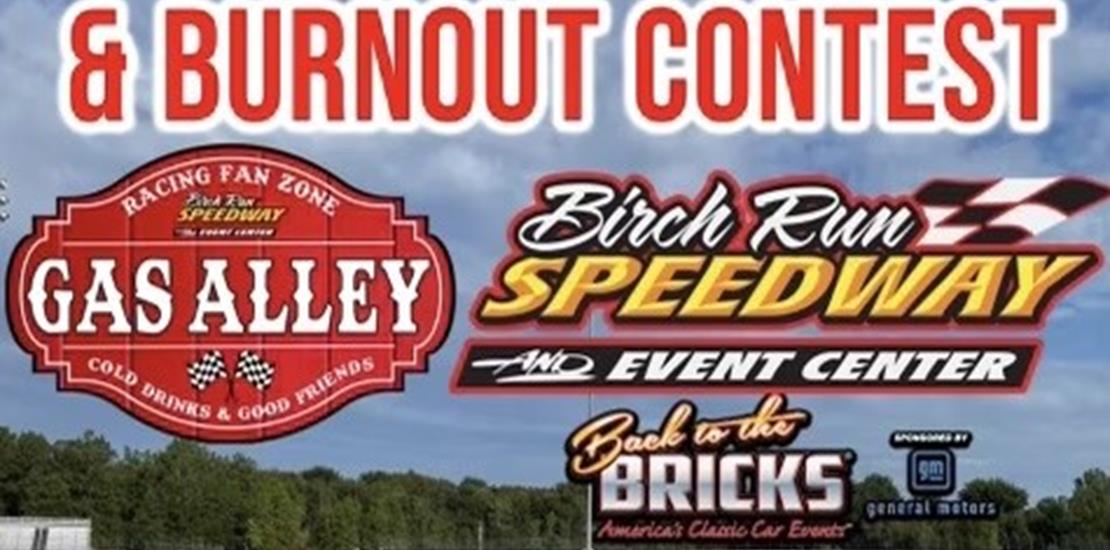 10/2/2022 -
Totally free event! Gates open at 5pm. Concessions will be open. Burnouts can occur during the car show and people can return to their show spots. Car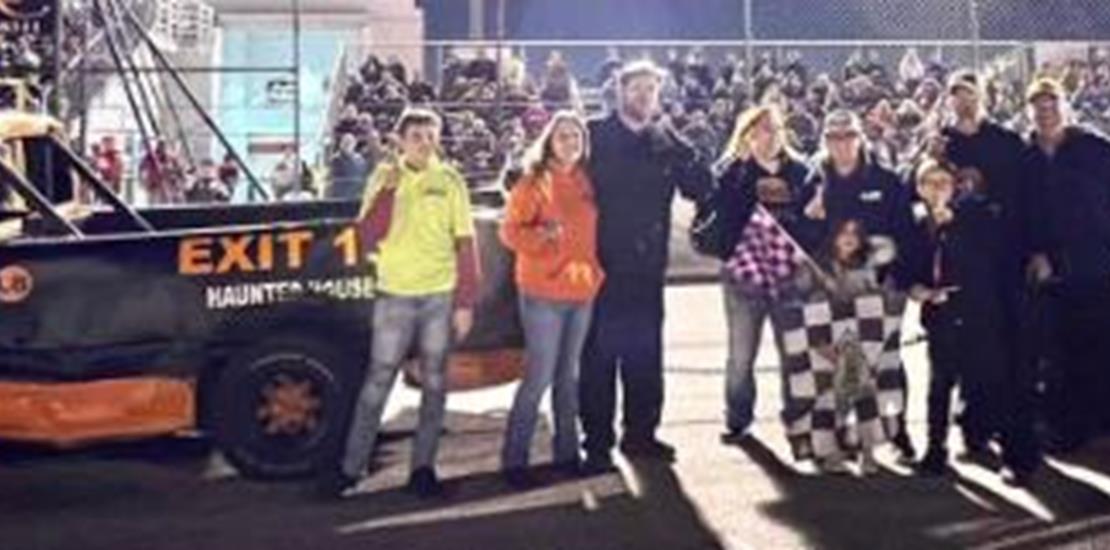 10/2/2022 -
Sunshine and mild temperatures greeted all that entered Birch Run Speedway and Event Center for round number five of the Monster X Metals and Gold Eve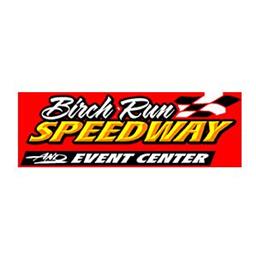 7/22/2022 - Birch Run Speedway
Birch Run, MI
Friday Night Thunder Series #3 with Must See Sprint Cars!
The 3rd Special event in our Friday Night Thunder Modified Series Plus Must See Sprint cars. This Night is also Michigan Auto Racing Fan Club night. All card carrying Marfc members will be allowed in for free. Power Wheels races at intermission! Good Neighbor Towns of Freeland, Akron and Fairgrove. Show your photo ID with Zip Code from these good neighbor towns and receive free admission to this event.
Welcome Back To The Bricks fans. It's Back To The Bricks Night!! Wear your Back To The Bricks swag and receive $5 off your entry.
American Trucks

12 entries

Dwarf Cars

10 entries

Friday Night Thunder Series

22 entries

VROA Vintage Mods

10 entries

Must See Racing Winged Sprints

17 entries
Full Event Information on MyRacePass
American Trucks
Finish
Start
#
Competitor
Hometown
+/-
1
8
47X
Joe Shamel N/A, MI
N/A, MI
7
2
7
067
Josh DeLong Clio, MI
Clio, MI
5
3
5
95
Cameron Delong Clio, MI
Clio, MI
2
4
6
21
Greg Long Grand Blanc, MI
Grand Blanc, MI
2
5
4
S23
Josh Shaw Flint, MI
Flint, MI
-1
6
3
23
Darby Christensen Birch Run, MI
Birch Run, MI
-3
7
2
70
Charles Boone Montrose, MI
Montrose, MI
-5
8
1
51
Rickie Gillett Gill, MI
Gill, MI
-7
9
11
19
Dustin Hitsman Clio, MI
Clio, MI
2
10
10
44T
tim crabb Millington, MI
Millington, MI
-
11
9
47
Dan Shamel N/A, MI
N/A, MI
-2
12
12
422
Anthony Richardson Flint, MI
Flint, MI
-
Finish
Start
#
Competitor
Hometown
Time
1
7
47
Dan Shamel N/A, MI
N/A, MI
18.077
2
8
47X
Joe Shamel N/A, MI
N/A, MI
18.142
3
4
067
Josh DeLong Clio, MI
Clio, MI
18.286
4
6
21
Greg Long Grand Blanc, MI
Grand Blanc, MI
18.441
5
3
95
Cameron Delong Clio, MI
Clio, MI
18.501
6
11
S23
Josh Shaw Flint, MI
Flint, MI
18.776
7
2
23
Darby Christensen Birch Run, MI
Birch Run, MI
19.065
8
1
70
Charles Boone Montrose, MI
Montrose, MI
19.077
9
5
51
Rickie Gillett Gill, MI
Gill, MI
19.403
Dwarf Cars
Finish
Start
#
Competitor
Hometown
+/-
1
8
97
Troy Hoffman
7
2
7
5
Matt Kemp Sawyer, MI
Sawyer, MI
5
3
6
44
Zack Nichols Stockbridge, MI
Stockbridge, MI
3
4
3
1A
Jody Johnson Jody, MI
Jody, MI
-1
5
2
28
Dave Wylie Howell, MI
Howell, MI
-3
6
9
20
Darren Bohne Seoul, MI
Seoul, MI
3
7
5
12
Vaughn Chambless Rockwood, MI
Rockwood, MI
-2
8
1
29
Jon Wylie Howell, MI
Howell, MI
-7
9
10
37
Todd Johnson Mitchellville, IA
Mitchellville, IA
1
10
4
34
Matt Biessel Matt, MI
Matt, MI
-6
Finish
Start
#
Competitor
Hometown
Time
1
3
97
Troy Hoffman
16.761
2
6
5
Matt Kemp Sawyer, MI
Sawyer, MI
16.785
3
10
20
Darren Bohne Seoul, MI
Seoul, MI
16.923
4
7
44
Zack Nichols Stockbridge, MI
Stockbridge, MI
16.963
5
2
12
Vaughn Chambless Rockwood, MI
Rockwood, MI
17.002
6
1
34
Matt Biessel Matt, MI
Matt, MI
17.108
7
4
1A
Jody Johnson Jody, MI
Jody, MI
17.179
8
8
28
Dave Wylie Howell, MI
Howell, MI
17.329
9
9
29
Jon Wylie Howell, MI
Howell, MI
17.365
10
5
37
Todd Johnson Mitchellville, IA
Mitchellville, IA
17.692
Friday Night Thunder Series
Finish
Start
#
Competitor
Hometown
+/-
1
2
7
David McManus Eaton Rapids, MI
Eaton Rapids, MI
1
2
6
12X
Donny Matteson Jr Clio, MI
Clio, MI
4
3
3
21
Robbie Johnson Birch Run, MI
Birch Run, MI
-
4
5
57
Blake Rowe Ortonville, MI
Ortonville, MI
1
5
1
116
Nick Clemens Clio, MI
Clio, MI
-4
6
10
37
Trevor Berry Clio, MI
Clio, MI
4
7
7
39
Dave Christensen Clio, MI
Clio, MI
-
8
9
7W
Josh Ware Barbeau, MI
Barbeau, MI
1
9
8
1L
Michael Luberda Jr Au Gres, MI
Au Gres, MI
-1
10
14
22
Kyle Hayden Clio, MI
Clio, MI
4
11
12
22X
Aaron Taylor Jackson, MI
Jackson, MI
1
12
15
4C
Jason Congdon Clio, MI
Clio, MI
3
13
16
29
Matt Maki Leonard, MI
Leonard, MI
3
14
17
10
Scott Clifford New Lothrop, MI
New Lothrop, MI
3
15
19
27
Nicholas Larabee Hastings, MI
Hastings, MI
4
16
21
2
Rich Eady Otter Lake, MI
Otter Lake, MI
5
17
4
15
Justin Noffsinger Whittemore, MI
Whittemore, MI
-13
18
18
16
Scott Lamp Davison, MI
Davison, MI
-
19
13
3D
Mike Luberda, Sr. Augres, MI
Augres, MI
-6
20
11
12
Nick Lechota Flushing, MI
Flushing, MI
-9
21
22
12W
Luke Warhurst Dexter, MI
Dexter, MI
1
22
20
1W
Rick Wiecorek Mt. Morris, MI
Mt. Morris, MI
-2
Finish
Start
#
Competitor
Hometown
Time
1
1
37
Trevor Berry Clio, MI
Clio, MI
16.311
2
20
7W
Josh Ware Barbeau, MI
Barbeau, MI
16.321
3
12
1L
Michael Luberda Jr Au Gres, MI
Au Gres, MI
16.354
4
2
39
Dave Christensen Clio, MI
Clio, MI
16.366
5
15
12X
Donny Matteson Jr Clio, MI
Clio, MI
16.400
6
18
57
Blake Rowe Ortonville, MI
Ortonville, MI
16.414
7
17
15
Justin Noffsinger Whittemore, MI
Whittemore, MI
16.444
8
8
21
Robbie Johnson Birch Run, MI
Birch Run, MI
16.462
9
16
7
David McManus Eaton Rapids, MI
Eaton Rapids, MI
16.520
10
3
116
Nick Clemens Clio, MI
Clio, MI
16.527
11
11
12
Nick Lechota Flushing, MI
Flushing, MI
16.537
12
19
22X
Aaron Taylor Jackson, MI
Jackson, MI
16.566
13
13
3D
Mike Luberda, Sr. Augres, MI
Augres, MI
16.624
14
7
22
Kyle Hayden Clio, MI
Clio, MI
16.655
15
5
4C
Jason Congdon Clio, MI
Clio, MI
16.692
16
14
29
Matt Maki Leonard, MI
Leonard, MI
16.719
17
4
10
Scott Clifford New Lothrop, MI
New Lothrop, MI
16.789
18
9
16
Scott Lamp Davison, MI
Davison, MI
16.906
19
10
27
Nicholas Larabee Hastings, MI
Hastings, MI
16.956
20
1W
Rick Wiecorek Mt. Morris, MI
Mt. Morris, MI
17.012
21
6
2
Rich Eady Otter Lake, MI
Otter Lake, MI
17.604
VROA Vintage Mods
Finish
Start
#
Competitor
Hometown
+/-
1
5
96
Todd Cowan Grand Rapids, MI
Grand Rapids, MI
4
2
8
7
Shawn Simon
6
3
9
49
Dave Sensiba Middleville, MI
Middleville, MI
6
4
3
28
Duane Debonte Debo, MI
Debo, MI
-1
5
7
1
Gene First Belding, MI
Belding, MI
2
6
10
4
Kevin Quimby Tolono, IL
Tolono, IL
4
7
4
52
Brian Beukema
-3
8
6
47
john smith Abc, MA
Abc, MA
-2
9
2
31
Mike Owendag
-7
10
1
76
John Montgomery Shelbyville, MI
Shelbyville, MI
-9
Finish
Start
#
Competitor
Hometown
Time
1
7
49
Dave Sensiba Middleville, MI
Middleville, MI
18.070
2
8
7
Shawn Simon
18.099
3
1
Gene First Belding, MI
Belding, MI
18.198
4
9
47
john smith Abc, MA
Abc, MA
18.398
5
2
96
Todd Cowan Grand Rapids, MI
Grand Rapids, MI
18.426
6
1
52
Brian Beukema
18.492
7
3
28
Duane Debonte Debo, MI
Debo, MI
18.524
8
5
31
Mike Owendag
18.605
9
4
76
John Montgomery Shelbyville, MI
Shelbyville, MI
18.899
10
6
4
Kevin Quimby Tolono, IL
Tolono, IL
19.163
Must See Racing Winged Sprints
Finish
Start
#
Competitor
Hometown
+/-
1
8
22A
Bobby Santos
7
2
14
88
Jimmy McCune Toledo, OH
Toledo, OH
12
3
7
42
Jason Blonde Litchfield, MI
Litchfield, MI
4
4
6
9S
Charlie Schultz Lorain, OH
Lorain, OH
2
5
9
13
Joe Ligouri Lebanon, IN
Lebanon, IN
4
6
4
48
Jacob Dolinar Sylvania, OH
Sylvania, OH
-2
7
2
85
Rick Holley Nelsonville, OH
Nelsonville, OH
-5
8
5
07
Ryan Litt London, ON
London, ON
-3
9
1
7
Tom Jewell Vandalia , MI
Vandalia , MI
-8
10
3
8B
Adam Biltz Sheffield Lake, OH
Sheffield Lake, OH
-7
11
13
11
Tom Geren Montpelier, OH
Montpelier, OH
2
12
11
2
Todd McQuillen Butler, OH
Butler, OH
-1
13
15
44
Teddy Alberts Kent City, MI
Kent City, MI
2
14
17
99
Kevin Feeney Springfield, MO
Springfield, MO
3
15
12
3
Joshua Sexton Lorain, OH
Lorain, OH
-3
16
16
72S
Joe Speakman Richwood, OH
Richwood, OH
-
17
10
26
Jeff Bloom Bangor, MI
Bangor, MI
-7
Finish
Start
#
Competitor
Hometown
+/-
1
3
88
Jimmy McCune Toledo, OH
Toledo, OH
2
2
2
44
Teddy Alberts Kent City, MI
Kent City, MI
-
3
1
72S
Joe Speakman Richwood, OH
Richwood, OH
-2
4
4
11
Tom Geren Montpelier, OH
Montpelier, OH
-
5
5
99
Kevin Feeney Springfield, MO
Springfield, MO
-
Finish
Start
#
Competitor
Hometown
+/-
1
2
7
Tom Jewell Vandalia , MI
Vandalia , MI
1
2
3
85
Rick Holley Nelsonville, OH
Nelsonville, OH
1
3
4
8B
Adam Biltz Sheffield Lake, OH
Sheffield Lake, OH
1
4
5
2
Todd McQuillen Butler, OH
Butler, OH
1
5
6
3
Joshua Sexton Lorain, OH
Lorain, OH
1
6
1
26
Jeff Bloom Bangor, MI
Bangor, MI
-5
Finish
Start
#
Competitor
Hometown
+/-
1
2
42
Jason Blonde Litchfield, MI
Litchfield, MI
1
2
1
9S
Charlie Schultz Lorain, OH
Lorain, OH
-1
3
4
13
Joe Ligouri Lebanon, IN
Lebanon, IN
1
4
3
22A
Bobby Santos
-1
5
6
48
Jacob Dolinar Sylvania, OH
Sylvania, OH
1
6
5
07
Ryan Litt London, ON
London, ON
-1
Finish
Start
#
Competitor
Hometown
Time
1
10
13
Joe Ligouri Lebanon, IN
Lebanon, IN
13.172
2
14
22A
Bobby Santos
13.484
3
3
42
Jason Blonde Litchfield, MI
Litchfield, MI
13.501
4
15
9S
Charlie Schultz Lorain, OH
Lorain, OH
13.514
5
11
07
Ryan Litt London, ON
London, ON
13.544
6
5
48
Jacob Dolinar Sylvania, OH
Sylvania, OH
13.733
7
2
8B
Adam Biltz Sheffield Lake, OH
Sheffield Lake, OH
13.823
8
8
85
Rick Holley Nelsonville, OH
Nelsonville, OH
13.984
9
9
7
Tom Jewell Vandalia , MI
Vandalia , MI
14.012
10
4
26
Jeff Bloom Bangor, MI
Bangor, MI
14.043
11
13
2
Todd McQuillen Butler, OH
Butler, OH
14.153
12
16
3
Joshua Sexton Lorain, OH
Lorain, OH
14.293
13
7
11
Tom Geren Montpelier, OH
Montpelier, OH
14.407
14
12
88
Jimmy McCune Toledo, OH
Toledo, OH
14.415
15
1
44
Teddy Alberts Kent City, MI
Kent City, MI
14.449
16
17
72S
Joe Speakman Richwood, OH
Richwood, OH
14.536
17
6
99
Kevin Feeney Springfield, MO
Springfield, MO
15.061