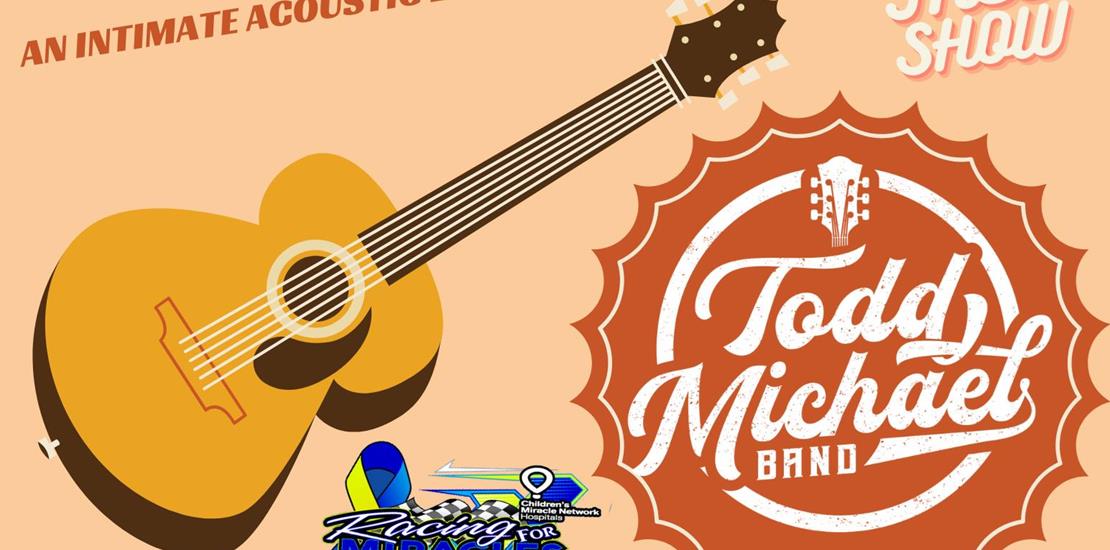 10/3/2022 -
Free Indoor Concert Donations Accepted to support Racing For Miracles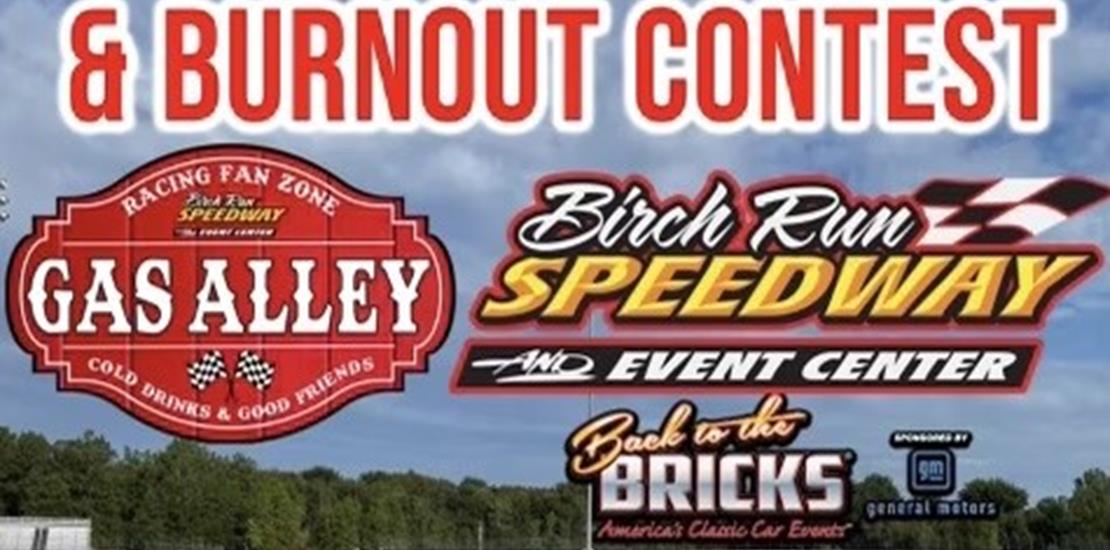 10/2/2022 -
Totally free event! Gates open at 5pm. Concessions will be open. Burnouts can occur during the car show and people can return to their show spots. Car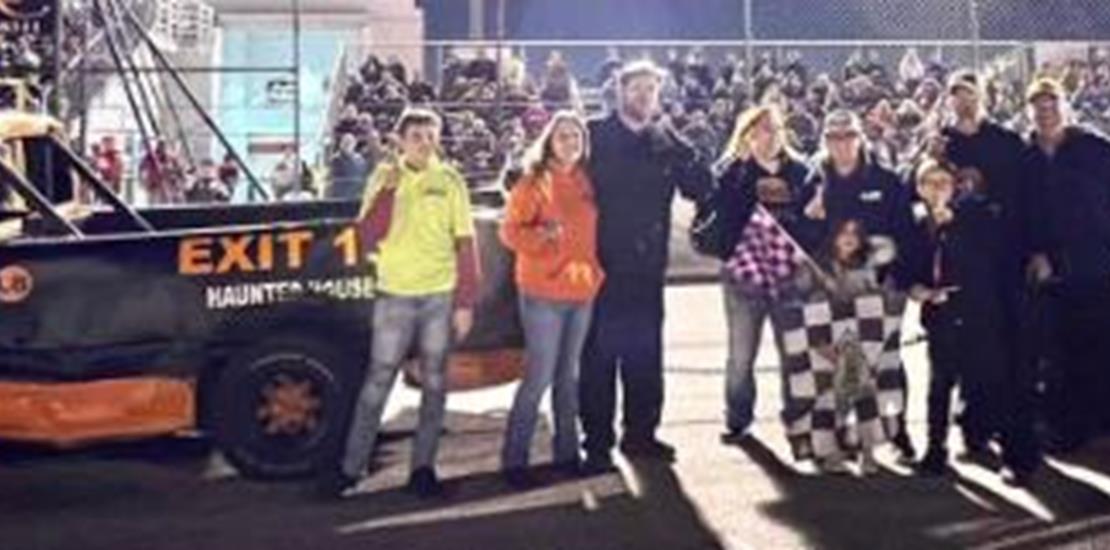 10/2/2022 -
Sunshine and mild temperatures greeted all that entered Birch Run Speedway and Event Center for round number five of the Monster X Metals and Gold Eve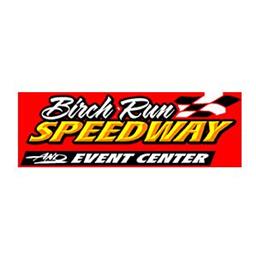 9/10/2022 - Birch Run Speedway
Birch Run, MI
Triple Crown Series JEG's CRA Finale, Midwest Modifieds AND Reveal The Hammer Super Late Models
The Big One!!!
CRA, Midwest Modified Tour AND Reveal The Hammer Super Late Models all in one night. You can't miss this!! Get tickets early as this will sell out.
The Final Event of our JEGS CRA Triple Crown Series! Catch the final points battle of our local hero's vs future Nascar hopefuls!
See the Midwest Modified tour on their one and only stop in 2022! This always brings Mods from all over the country and lends for great side by side racing.
Plus Reveal The Hammer Outlaw Super Late Models. Reveal The Hammer brings it every time! Great cars and great action.
Pure Stocks

8 entries

Hammer Series Outlaw Supers

17 entries

JEG's CRA All-Star Tour
Midwest Modifieds

29 entries
Full Event Information on MyRacePass
Pure Stocks
Finish
Start
#
Competitor
Hometown
+/-
1
8
M15
Lonnie Saumier Davison, MI
Davison, MI
7
2
6
22
Mike Mosier Mount Morris, MI
Mount Morris, MI
4
3
4
46
Jake Pearson Grand Ledge, MI
Grand Ledge, MI
1
4
5
5
Brent Voris Birch Run, MI
Birch Run, MI
1
5
2
222
Coty Montrall Otisville, MI
Otisville, MI
-3
6
3
79
John Pollion Caro, MI
Caro, MI
-3
7
7
73
Hunter Doutre Flushing, MI
Flushing, MI
-
8
1
0
Don Jackson
-7
Finish
Start
#
Competitor
Hometown
Time
1
7
M15
Lonnie Saumier Davison, MI
Davison, MI
16.987
2
1
73
Hunter Doutre Flushing, MI
Flushing, MI
17.330
3
4
22
Mike Mosier Mount Morris, MI
Mount Morris, MI
17.512
4
8
5
Brent Voris Birch Run, MI
Birch Run, MI
17.626
5
5
46
Jake Pearson Grand Ledge, MI
Grand Ledge, MI
17.715
6
6
79
John Pollion Caro, MI
Caro, MI
17.843
7
3
222
Coty Montrall Otisville, MI
Otisville, MI
17.909
8
2
0
Don Jackson
18.582
All transfer
Hammer Series Outlaw Supers
Finish
Start
#
Competitor
Hometown
+/-
1
14
16
Cayden Lapcevich
13
2
9
14
Steve Needles Berrien Springs, MI
Berrien Springs, MI
7
3
3
11
Jason Felver Owosso, MI
Owosso, MI
-
4
7
7
Justin Claucherty Clarklake, MI
Clarklake, MI
3
5
2
4
Adam Terry St. Joseph, MI
St. Joseph, MI
-3
6
6
74
Dan Leeck Birch Run, MI
Birch Run, MI
-
7
5
116
Harold Fair Milan, MI
Milan, MI
-2
8
11
4G
Brock Ganus Constantine, MI
Constantine, MI
3
9
15
P51
Scott Pemberton Saint Johns, MI
Saint Johns, MI
6
10
8
16B
Trevor Berry Clio, MI
Clio, MI
-2
11
13
44
Zach Cook
2
12
10
14X
Mark Shook Schoolcraft, MI
Schoolcraft, MI
-2
13
1
18
Alex Hagon Lennon, MI
Lennon, MI
-12
14
16
5
Jimmy Smith
2
15
4
9
Mike Root
-11
16
12
81
Kyle Drake Dimondale, MI
Dimondale, MI
-4
Finish
Start
#
Competitor
Hometown
Time
1
14X
Mark Shook Schoolcraft, MI
Schoolcraft, MI
14.863
2
14
Steve Needles Berrien Springs, MI
Berrien Springs, MI
14.880
3
16B
Trevor Berry Clio, MI
Clio, MI
14.970
4
7
Justin Claucherty Clarklake, MI
Clarklake, MI
14.971
5
74
Dan Leeck Birch Run, MI
Birch Run, MI
15.018
6
116
Harold Fair Milan, MI
Milan, MI
15.099
7
9
Mike Root
15.113
8
11
Jason Felver Owosso, MI
Owosso, MI
15.191
9
4
Adam Terry St. Joseph, MI
St. Joseph, MI
15.200
10
18
Alex Hagon Lennon, MI
Lennon, MI
15.214
11
4G
Brock Ganus Constantine, MI
Constantine, MI
15.224
12
81
Kyle Drake Dimondale, MI
Dimondale, MI
15.244
13
44
Zach Cook
15.308
14
16
Cayden Lapcevich
15.349
15
P51
Scott Pemberton Saint Johns, MI
Saint Johns, MI
15.357
16
5
Jimmy Smith
15.533
All transfer
Midwest Modifieds
Finish
Start
#
Competitor
Hometown
+/-
1
1
37
Trevor Berry Clio, MI
Clio, MI
-
2
5
21
Robbie Johnson Birch Run, MI
Birch Run, MI
3
3
2
T3
Walt Obrinske Jr Albion, MI
Albion, MI
-1
4
12
16
Scottie Lamp Davison, MI
Davison, MI
8
5
8
24
Buddy Gray Petoskey, MI
Petoskey, MI
3
6
20
7X
Matt Dimit Ft. Wayne, IN
Ft. Wayne, IN
14
7
4
7W
Josh Ware Barbeau, MI
Barbeau, MI
-3
8
10
12M
Donny Matteson Jr Clio, MI
Clio, MI
2
9
3
5
Jeff Ganus Constantine, MI
Constantine, MI
-6
10
7
5J
Danny Jackson Loveland, OH
Loveland, OH
-3
11
22
12X
Mike Occhipinti Detroit, MI
Detroit, MI
11
12
14
05
Greg Fullarton Howell, MI
Howell, MI
2
13
17
12W
Luke Warhurst Dexter, MI
Dexter, MI
4
14
15
22
Kyle Hayden Clio, MI
Clio, MI
1
15
23
32
Steven Ulman Tawas City, MI
Tawas City, MI
8
16
24
22T
Aaron Taylor Jackson, MI
Jackson, MI
8
17
19
4C
Jason Congdon Clio, MI
Clio, MI
2
18
13
1L
Mike Luberda JR Augres, MI
Augres, MI
-5
19
9
57
Blake Rowe Ortonville, MI
Ortonville, MI
-10
20
16
9
Terry Trost LAKE ORION, MI
LAKE ORION, MI
-4
21
18
18
Dave Christensen Clio, MI
Clio, MI
-3
22
6
1K
Al Berry Albion, IN
Albion, IN
-16
23
21
232
Scottie Ulman Tawas City, MI
Tawas City, MI
-2
24
11
3
Laci Donnert Ovid, MI
Ovid, MI
-13
Finish
Start
#
Competitor
Hometown
+/-
1
1
12W
Luke Warhurst Dexter, MI
Dexter, MI
-
2
6
18
Dave Christensen Clio, MI
Clio, MI
4
3
2
4C
Jason Congdon Clio, MI
Clio, MI
-1
4
3
7X
Matt Dimit Ft. Wayne, IN
Ft. Wayne, IN
-1
5
7
232
Scottie Ulman Tawas City, MI
Tawas City, MI
2
6
4
12X
Mike Occhipinti Detroit, MI
Detroit, MI
-2
7
11
32
Steven Ulman Tawas City, MI
Tawas City, MI
4
8
8
22T
Aaron Taylor Jackson, MI
Jackson, MI
-
9
10
60
Sam Bigham New franklin, OH
New franklin, OH
1
10
12
1W
Rick Wiecorek Mt. Morris, MI
Mt. Morris, MI
2
11
5
10
David McManus Eaton Rapids, MI
Eaton Rapids, MI
-6
12
9
3D
Mike Luberda, Sr. Augres, MI
Augres, MI
-3
Finish
Start
#
Competitor
Hometown
Time
1
5J
Danny Jackson Loveland, OH
Loveland, OH
16.168
2
37
Trevor Berry Clio, MI
Clio, MI
16.194
3
1K
Al Berry Albion, IN
Albion, IN
16.266
4
57
Blake Rowe Ortonville, MI
Ortonville, MI
16.306
5
12M
Donny Matteson Jr Clio, MI
Clio, MI
16.312
6
5
Jeff Ganus Constantine, MI
Constantine, MI
16.340
7
T3
Walt Obrinske Jr Albion, MI
Albion, MI
16.341
8
24
Buddy Gray Petoskey, MI
Petoskey, MI
16.354
9
7W
Josh Ware Barbeau, MI
Barbeau, MI
16.357
10
21
Robbie Johnson Birch Run, MI
Birch Run, MI
16.384
11
3
Laci Donnert Ovid, MI
Ovid, MI
16.390
12
16
Scottie Lamp Davison, MI
Davison, MI
16.411
13
1L
Mike Luberda JR Augres, MI
Augres, MI
16.434
14
05
Greg Fullarton Howell, MI
Howell, MI
16.466
15
22
Kyle Hayden Clio, MI
Clio, MI
16.511
16
9
Terry Trost LAKE ORION, MI
LAKE ORION, MI
16.519
17
12W
Luke Warhurst Dexter, MI
Dexter, MI
16.590
18
4C
Jason Congdon Clio, MI
Clio, MI
16.603
19
7X
Matt Dimit Ft. Wayne, IN
Ft. Wayne, IN
16.615
20
12X
Mike Occhipinti Detroit, MI
Detroit, MI
16.636
21
10
David McManus Eaton Rapids, MI
Eaton Rapids, MI
16.659
22
18
Dave Christensen Clio, MI
Clio, MI
16.713
23
232
Scottie Ulman Tawas City, MI
Tawas City, MI
16.745
24
22T
Aaron Taylor Jackson, MI
Jackson, MI
16.802
25
3D
Mike Luberda, Sr. Augres, MI
Augres, MI
16.847
26
60
Sam Bigham New franklin, OH
New franklin, OH
16.859
27
32
Steven Ulman Tawas City, MI
Tawas City, MI
16.953
28
1W
Rick Wiecorek Mt. Morris, MI
Mt. Morris, MI
17.058
All transfer