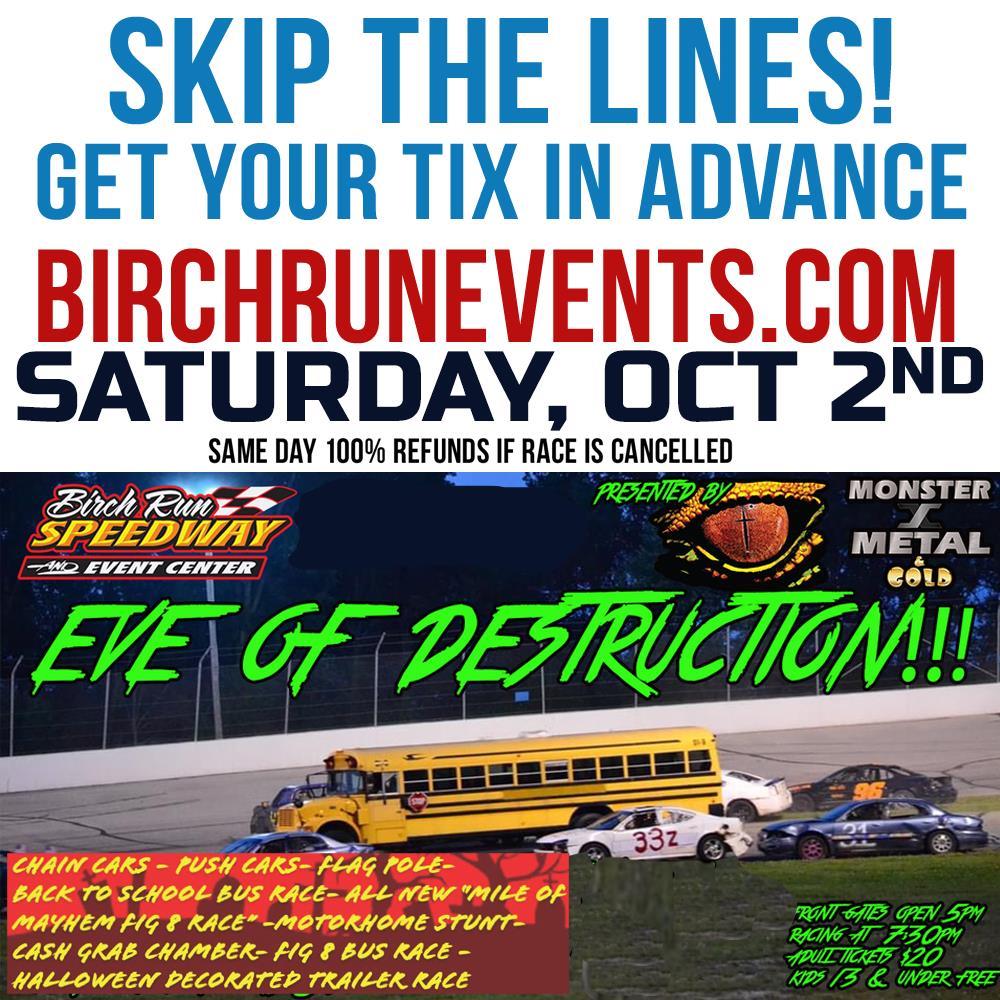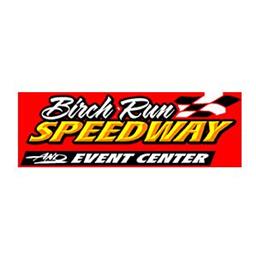 9/27/2021
Birch Run Speedway
---
Season Ending Eve of Destruction To End With a Bang...And Bucks!
The final Monster X Metals and Gold Eve of Destruction, already loaded with excitement and carnage, was just made more explosive. Track officials have decided to add to the Halloween-themed shenanigans by combining an old Cadillac, a decommissioned motorhome and some pyrotechnics. One of Birch Run Speedway's officials will drive the Cadillac at full speed up a ramp and through the motorhome and out the other side as flashes of fireworks go off!
Fans attending this night will not only enjoy the destruction, but a chance to walk away with some cold hard cash. The last 50/50 drawing at Birch run Speedway was $1,257, and with the crowds that have been attending the events at the facility, the jackpot could be even bigger! There will be more cash given away after the 50/50 drawing. Several more numbers will be drawn and some lucky fans will have their chance at winning some extra money!
www.birchrunevents.com is where advance tickets can be purchased for this, and any other event at the Birch Run Speedway and Event Center.
---
Article Credit: Chuck Darling
Submitted By: Charles Darling
Back to News