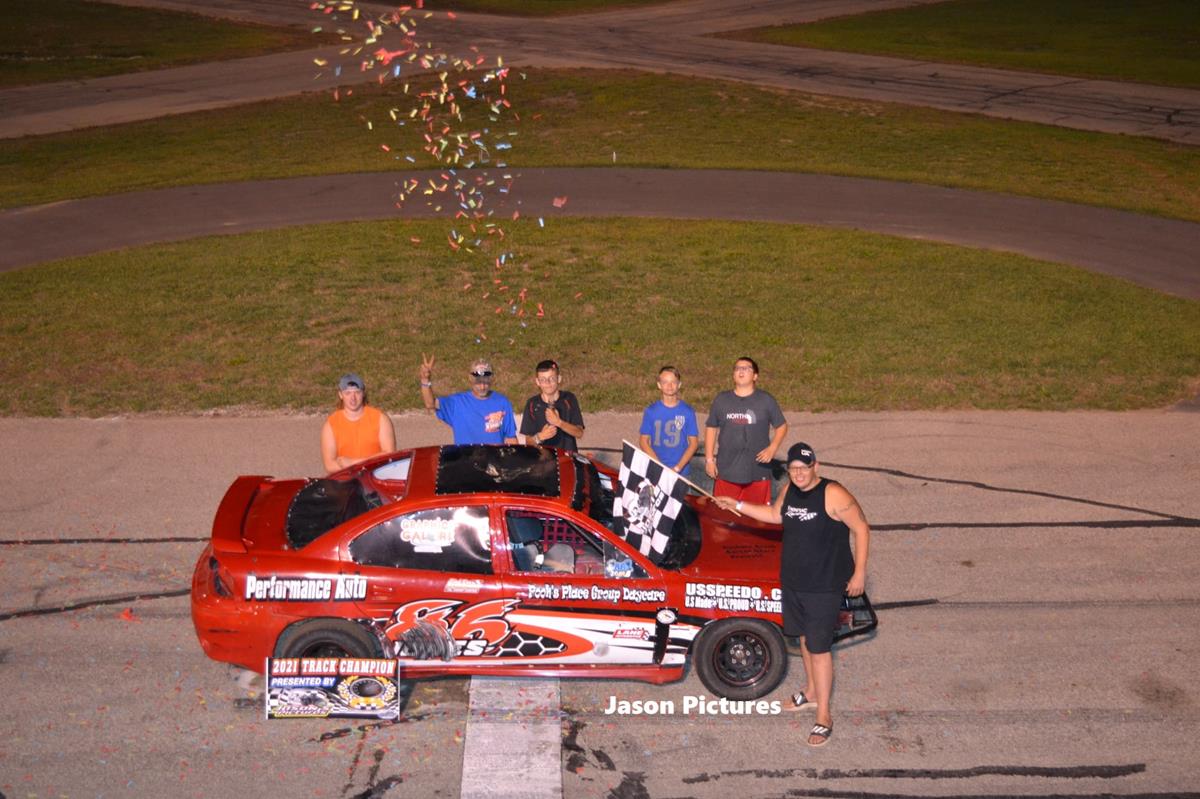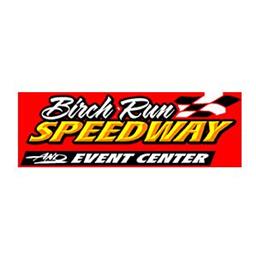 11/20/2021
Birch Run Speedway
---
2021 Champion Going "Touring" in 2022
Jason Jones capped off the 2021 racing season at Birch
Run Speedway by winning the last race of the season on September 11th and clinching the season championship. He hopes to continue that momentum in 2022, but not in defending the Birch Run title. The 39 year old from Livonia,MI will be challenging for Rookie of the Year and possibly a championship with the National Compact Touring Series presented by Rev X Oil ( https://nationalcompacts.com/ ).
So what prompted the decision to join a touring series? " When we went to Michigan Cup at Springport Mid Michigan Speedway with "Ole Heavy" ( Jason's 2004 Grand Am GT ), we showed up and were competitive with some of the top drivers in the NCTS as well as the VORES Series'. I truly feel the challenge is right!" declared Jones. Jason will be driving the #86, but it won't be "Ole Heavy". "This non-racing but racing loving big man ( Jones himself) built that car, but for the NCTS we be wheeling "Minion" , a Honda Civic" remarked Jones.
The Birch Run Champion isn't afraid to travel as at Michigan Cup he he won a heat race and led the first 15 to 20 laps before he suffered a DNF after losing power with eight laps to go. Then it was on to Sandusky Speedway on November 6th where Jones would compete in the Inaugural Renegade Nationals. Jason qualified 10th out of 30 while battling a bad fuel issue. Jones rolled off 5th, but unfortunately a major issue developed during the race that caused a fire to erupt resulting in major damage to the car, but thankfully not to Jason. "My mom and brother are passed and my motto is #Racingfor Angels, and boy were my angels looking out for me!" Jones continued "I pray to them every time to keep us safe because stuff might get crazy and it sure did at Sandusky!"
Jones ,who has also competed on the dirt ( 2015 at Merritt/ 8th in points and Rookie of the Year followed by one more season at Merritt) before transitioning to the pavement of Whittemore Speedway, started out as a fan in the stands. "My mom worked in Whittemore on the weekends and would take me up to visit with her. That's where my friendship with Eric Valent was born." Continuing on, Jones said "Every Saturday I watched and dreamed of being like Bob Farley, Ryan Ostrander, Melvin Hottois, Terry Briggs and many more of the greats that competed at Whittemore!" Those nights of watching those drivers paid off as Jones pulled off several full sweeps after switching from Merritt to Whittemore that he is forever proud of.
In May of this year, a rainout at Tri City Motor Speedway resulted in the first trip to Birch Run Speedway. "I needed a place to shake the car down and met Steve Hodge that day. Boy did I like the 4/10 mile! We then began a Facebook group in hopes of building the Front Wheel Drive class. We went from eight cars to a full field by season's end. I owe my fans at Birch Run a ton and can't wait to represent us on a semi-national tour!" exclaimed Jones. While Jason will be chasing points with the National Compacts, fans can catch him in action at Birch Run when there aren't any schedule conflicts. "With help from Rob Congdon, I intend on bringing "Ole Heavy" to The Wheelman Invitational and having a repeat of championship night." commented Jones.
Both "Minion" and "Ole Heavy" will be crew chiefed by Gary Koepke and carry sponsorship USSPEEDO.com (Ray Powell), Performance Auto (Jimmy Miller), Peg and Pooh's Place Day Care (Peg Smith-Mashke), Tkoe Pallet Merchandise (Kevin and Tracy), Image Business Solutions (Matt Wittbrodt), Nester Corner Store of Prescott,MI (Lisa Gawne), Graphics Galore (Paul Durant), Extreme Edge Graphics (Melvin Hottois), Dickinson Cages (Larry Dickinson), Mr B's Fabricating (Brian Saylor) and Bonefied Customs (Jamie Hamm). Jason also wants to thank Birch Run Speedway and Mr. Andy Suski as well as Jason "Pictures" Partanen.
---
Article Credit: Chuck Darling
Submitted By: Charles Darling
Article Media
Back to News