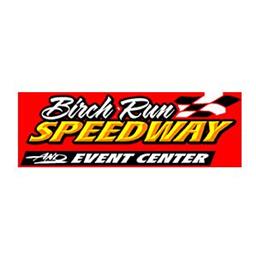 12/5/2021
Birch Run Speedway
---
Street Stocks to be "Showcased" at Birch Run in 2022
A staple of Birch Run Speedway and Event Center, the Street Stock class once saw huge car counts that usually resulted in five heat races, two last chance races and an ultra-competitive 25 lap feature. While that number decreased significantly over the last decade due to drivers switching classes or facilities, the class looks to have a rebirth in 2022.
One driver coming back to the Birch Run Speedway fold for 2022 is John Leonard. "I'm officially out of retirement. I'm coming back with the best crew chief (Nick Lechota) and cutest little #1 fan (son Carter John Leonard)" commented the 37- year- old. Purchasing a car from Jason Thompson from Indiana, Leonard will be joining the Street Stock class after "retiring" in 2012. John has a long connection with Birch Run Speedway as his Mother Sadie competed in the Dixie Ladies division driving Al Boitel's Street Stock in the 90's. He would jump behind the wheel of a mini truck in 2001 before going on to be the Rookie of the Year in the Street Stock class in 2011 and following that up with the Championship in 2012. "After a 10-year break, I'm hoping it's like riding a bike!" joked Leonard. He continued on "Under the direction of Jeff Parish and Jason Lord, we are definitely going to push this class to get it back to what it once was!"
That push will come in the form of an associate sponsorship with Leonard's business Showcase Auto Sales LLC. As an associate sponsor to the CRA race for the Street Stock division, Showcase and Leonard will be assisting with trophies, purse and end of year point fund for the class. "John Leonard has been a great pleasure to work with for over a decade in motorsports. He's raised 10s of thousands for charities and given back in numerous ways for countless racers. We're proud that this relationship is continuing on for 2022 forward. John knows how to have fun and he's teamed up with the right bunch!" exclaimed Jeff Parish.
Established in 2007 by Leonard, the Chesaning,MI dealership has blossomed into the #1 independently owned auto dealer in the state of Michigan. Located at 12750 W. Brady Rd, Showcase Auto Sales LLC has over 1,000 vehicles to choose from with 100+ fresh units added to their website www.ShowcaseAutoSalesLLC.com weekly. They buy, sell and trade and with over 25 lenders can get you approved on a new vehicle today.
---
Article Credit: Chuck Darling
Submitted By: Charles Darling
Article Media
Back to News